Visiting Our Butterfly Farm!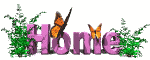 We offer tours that include a curriculum-based presentation about the anatomy of the butterfly, the life cycle and the habitat needed to sustain the butterflies. We will then enter the greenhouse where we raise our caterpillars and the host plants to feed them. We have a caterpillar station where everyone will hold a caterpillar, feel it crawl on your hand and see what they look like up close. The next stop is the planting station where each person will choose a butterfly plant, plant it in a pot to take home and plant in your flower bed or garden. Each person will have their picture taken in our caterpillar or butterfly sign with the pictures sent to the group leader. We will have a craft that teaches the life cycle and helps the children teach what they have learned to others. The tour culminates with a trip in to the Flight House where you will "Feed the Butterflies". The butterflies are free-flying and you will be surrounded by the beauty of the butterflies and the flowers. Personal pictures are permitted in the Flight House*.
We will have a gift shop that will be open during the tour. We offer individual caterpillar kits (4 caterpillars & diet) for sale in the gift shop as well as classroom kits (includes caterpillars, cups, diet & extras for 33 units) that can be ordered.
Please choose your date as we book quickly.
Please contact us to schedule your special event. Click Here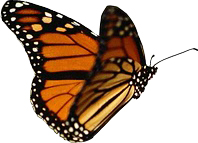 * Pictures taken for profit are required to make a donation of atleast 50% to the charity of our choice.